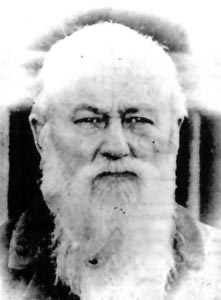 Benjamin F. Weeks
Private, Company F
Benjamin Weeks was born in Belmont County, Ohio, circa 1842. He had six brothers and sisters.
Company F, recruited by George Bellows, joined the Fifty-First Illinois "in the field" in Northeast Mississippi in July 1862, just as the regiment moved east into Alabama to protect the Memphis & Charleston Railroad. The company was late in joining and Weeks was late in joining the company. He was recruited on August 2, 1862 by Theodore Brown of Company D, during the first (and quickly aborted) recruiting mission of the Fifty-First Illinois (and other Illinois regiments). Weeks was 21 years old at the time; he listed his occupation as teacher; he was living at Loami, in Sangamon County, about 20 miles southwest of Springfield.
After May 1864, Weeks was continuously away from the regiment, sick, first in the military hospital at Jefferson Barracks, Missouri and then at the military hospital in Quincy, Illinois. When he was admitted to the federal hospital in Quincy on September 14, 1864, his doctors noted that he was "very feeble on admission" due to chronic dysentery that dated back to July 1863. He was treated with camphor, opium, acacia, bismuth, and morphine. He showed enough improvement that he was able to work in the dispensary starting in mid-April, 1865.
Weeks was mustered out of the service on June 22, 1865.
---
Sources:
Photograph courtesy of the United States Army Military History Institute.
Benjamin Weeks, Compiled Service Record, 51st Illinois Infantry, Records of the Adjutant General's Office, 1780's-1917, Record Group 94, National Archives and Records Administration, Washington, D.C.