Reenlistment Papers of Fredrick Grabbe, Fifty-First Illinois
There are thousands of such papers at the National Archives. Here are somewhat blurred images of the reenlistment papers of one man of the Fifty-First Illinois Infantry.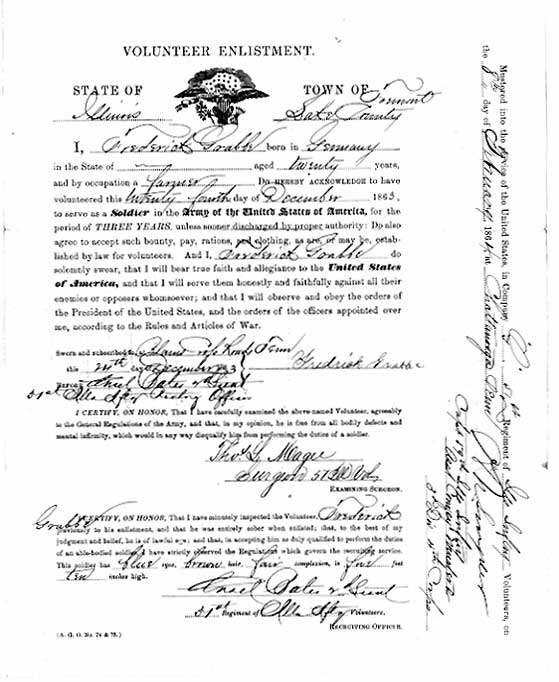 Fredrick Grabbe, born in Germany, according to this document (above), a farmer, reenlisted on December 24, 1863 at Blains Cross Roads Tenn, before recruiting officer Ansel Bates, second lieutenant of the 51st Illinois, with certification from regimental surgeon Thomas Magee that Grabbe was "free from all bodily defects and mental infirmity". Grabbe signed mid-page. In the right-hand margin, perpendicular, the actual mustered-into-service date and location: February 14, 1864, Chattanooga Tenn.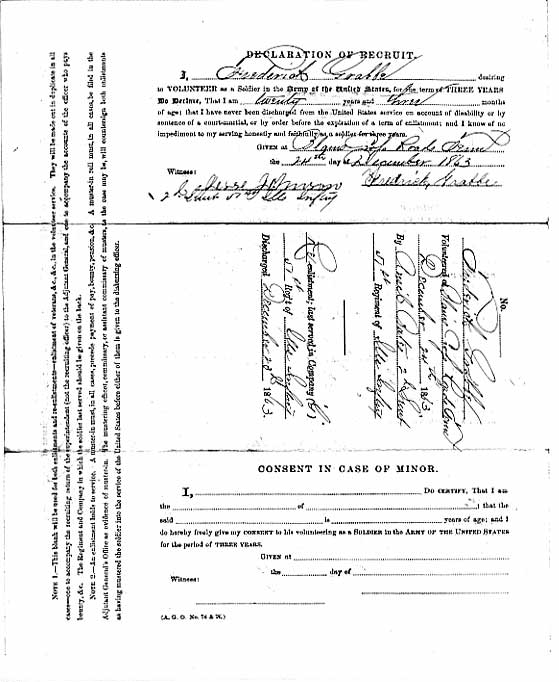 On Page 2, Fredrick Grabbe stipulated to "desiring to VOLUNTEER" for an additional three years of service, witnessed by Second Lieutenant Jesse Johnson of the 51st, signed again by Fredrick Grabbe.