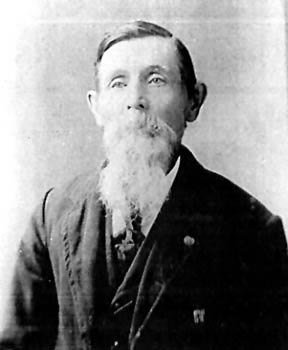 Silas Cummings
Private, Company B
Silas Cummings was twenty years old and living in the town of Rockton in Winnebago County, Illinois when he enlisted in the Fifty-First Illinois in October, 1861.
Cummings was wounded at the Battle of Stones River on December 31, 1862. He was sent to the federal military hospital at New Albany, Indiana and was absent from the regiment for over a year, until August, 1864. He was detailed to the division ambulance corps on August 15, 1864.
Cummings was taken captive at the Battle of Franklin on November 30, 1864. He survived five months of imprisonment at Andersonville and was paroled on April 28, 1865 at Jacksonville, Florida. On May 15 he arrived at Annapolis, Maryland. Only red tape remained. On May 17, 1865 he was sent on to Benton Barracks, St. Louis. He reported there on May 24, 1865. On May 26, he was sent on to Camp Butler, Springfield, Illinois for muster-out.
Cummings was with the regiment for ten months in 1862 and three months in 1864. The rest of his time was spent in federal military hospitals or Confederate prisons.
---
Sources:
Photo, courtesy of the United States Army Military History Institute, Carlisle Barracks, Carlisle, Pennsylvania.
Silas Cummings Compiled Service Record, 51st Illinois Infantry, Records of the Adjutant General's Office, 1780's-1917, Record Group 94, National Archives and Records Administration, Washington, D.C.